Product No Longer Available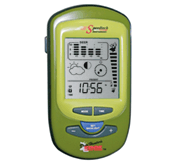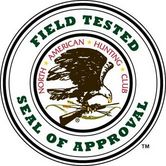 Pat. 7,536,375
This scientific instrument uses solunar data, barometric pressure and temperature in a patented formula to predict deer/elk activity and hunting success. It gives you solunar and sunrise/set information thru 2099 for anywhere in the world. You can program the unit for any date in the future to plan your hunts. The Swiss-made barometer sensor provides accurate weather forecasts for a 25-mile radius of your location, and an audible storm alarm will alert you to dramatic changes in barometric pressure. The digital compass will keep you on track, and the altimeter functions up to 29,000 Ft.
Patented EDGE pocket computer tells you the best times to hunt!
For a walk-thru demo click here.
Large View